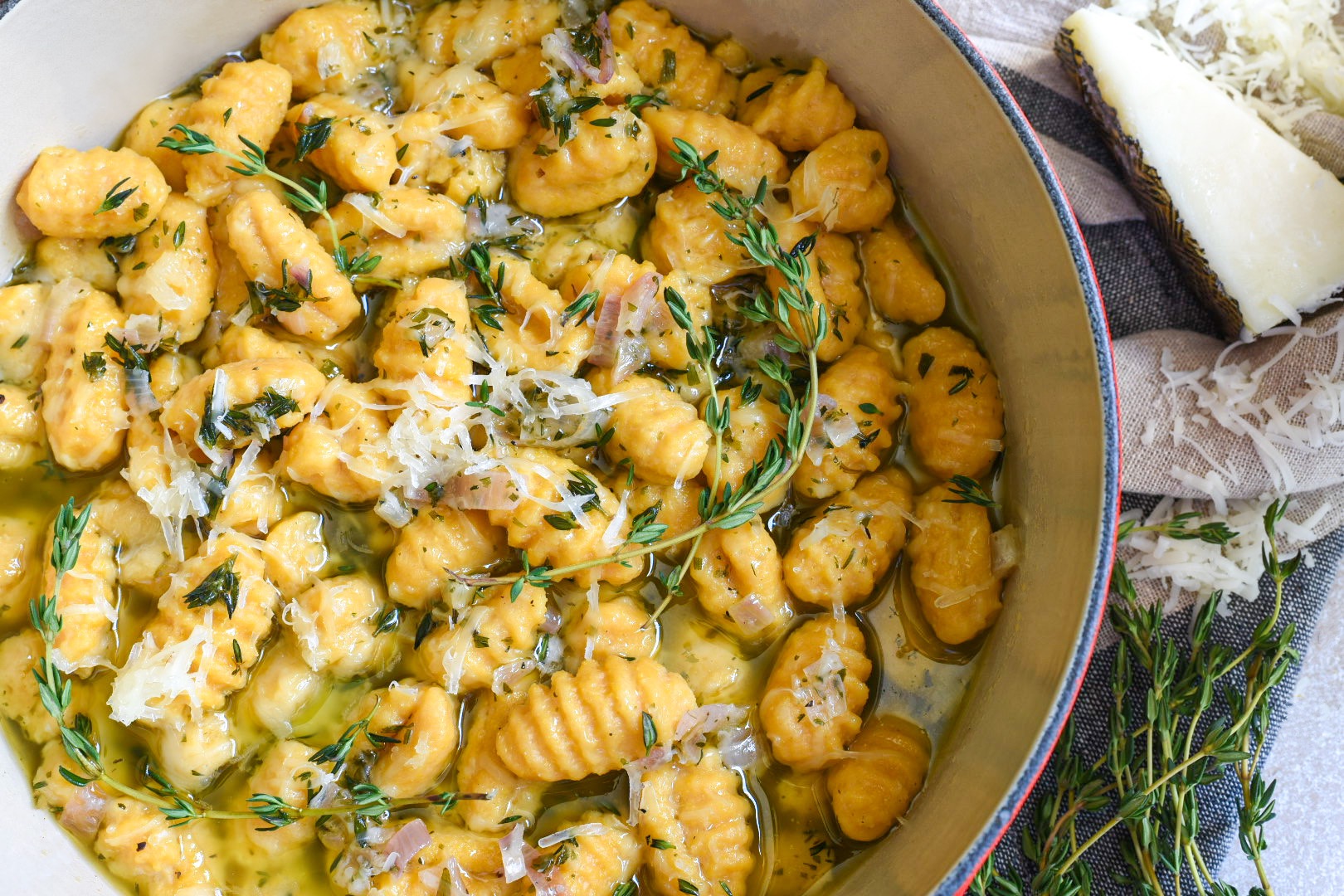 (Serves 4-6)
18 oz. bag of Sweet Potato Gnocchi
1 cup of a dry white wine (Chardonnay, Pinot Grigio, or Sauvignon Blanc)
3 tbsp. of Thyme
3 tsp. of Tarragon
7-8 tbsp. of salted butter
1 large shallot, chopped
1 small pinch of cayenne pepper
½ cup of Manchego cheese, shaved or grated
1 cup of pasta water (if needed)
Salt & Pepper to taste
INSTRUCTIONS
Cook the gnocchi according to package directions
While gnocchi cooks, in a large skillet heat the shallot and butter over medium-high heat for ~5 min. (until butter starts to brown)
Add the herbs (Thyme and Tarragon) and cook for ~30 sec. to 1 min.
Stir in the white wine, add the cayenne pepper, and season with salt & pepper
Reduce heat to low and simmer for ~5 min.
Mix in cooked gnocchi to sauce (add as much pasta water as needed if sauce becomes too thick)
Top with cheese
Serve immediately, mangia!
Available In:
Uncategorized