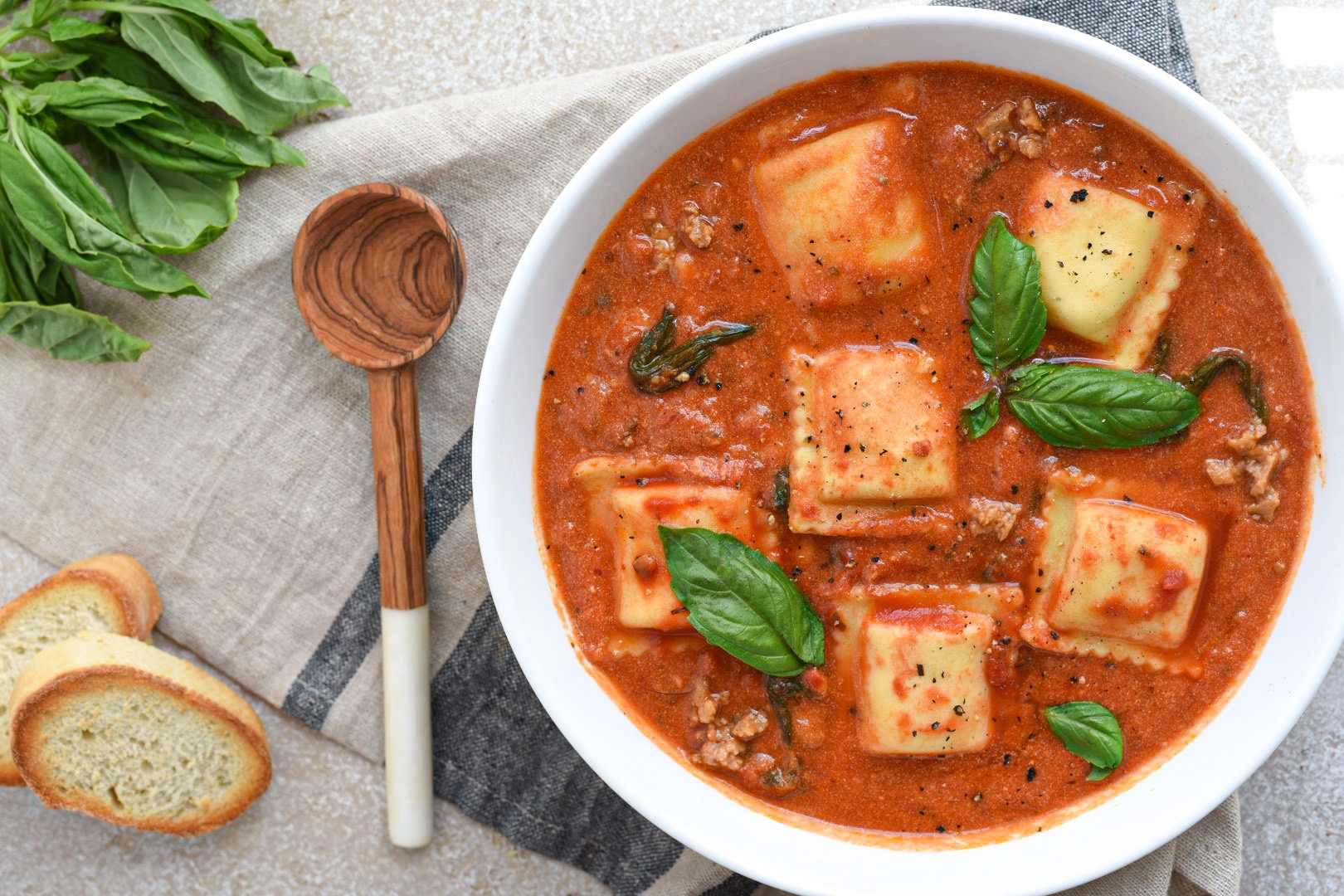 2 lbs. ground Italian sausage
1 medium onion, diced
3 cloves of garlic, minced
(1) teaspoon dried basil
(1) teaspoon dried oregano
(2) 28oz tomatoes, crushed
3 cups chicken stock
(1) 20oz package of fresh cheese Mama Rosie's Ravioli
6 cups of fresh baby spinach, chopped
2 cups of half and half
1/2 cup of Parmesan cheese, grated plus more for garnish
salt and pepper to taste
INSTRUCTIONS
In a large stock pot, brown sausage until no longer pink. Drain grease, if needed. Add onion and garlic and cook until soft, 3-5 minutes longer. Stir in basil and oregano.
Add crushed tomatoes and chicken stock and bring to a boil. Add ravioli and cook for about 5-7 minutes, or until ravioli is just tender. Stir in chopped spinach and cook for a few minutes more, until spinach is wilted.
Slowly stir in half and half. Return soup to a simmer and add Parmesan cheese.
Season with salt and pepper, to taste. If desired, garnish with additional Parmesan cheese before serving.